Extends: anychart.core.Text
Title element class.
Title can be a part of an other complex element, such as a chart, a legend or an axis, as well a self-sufficient element.
A title have a orientation, text alignment and a background.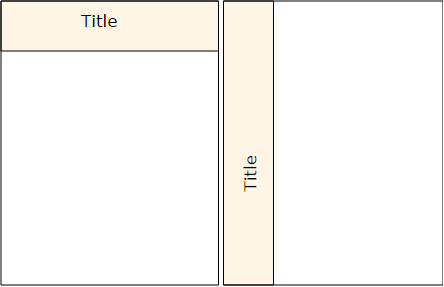 Title occupies the whole part of a container (depending on the orientation by the width or the height).
Methods Description